We transform data into knowledge for making better, faster decisions.
WaterSuite provides water professionals the tools needed for risk management through a dynamic system of record that integrates data from utilities and publicly available sources.
Interactive cloud-based platform designed for utilities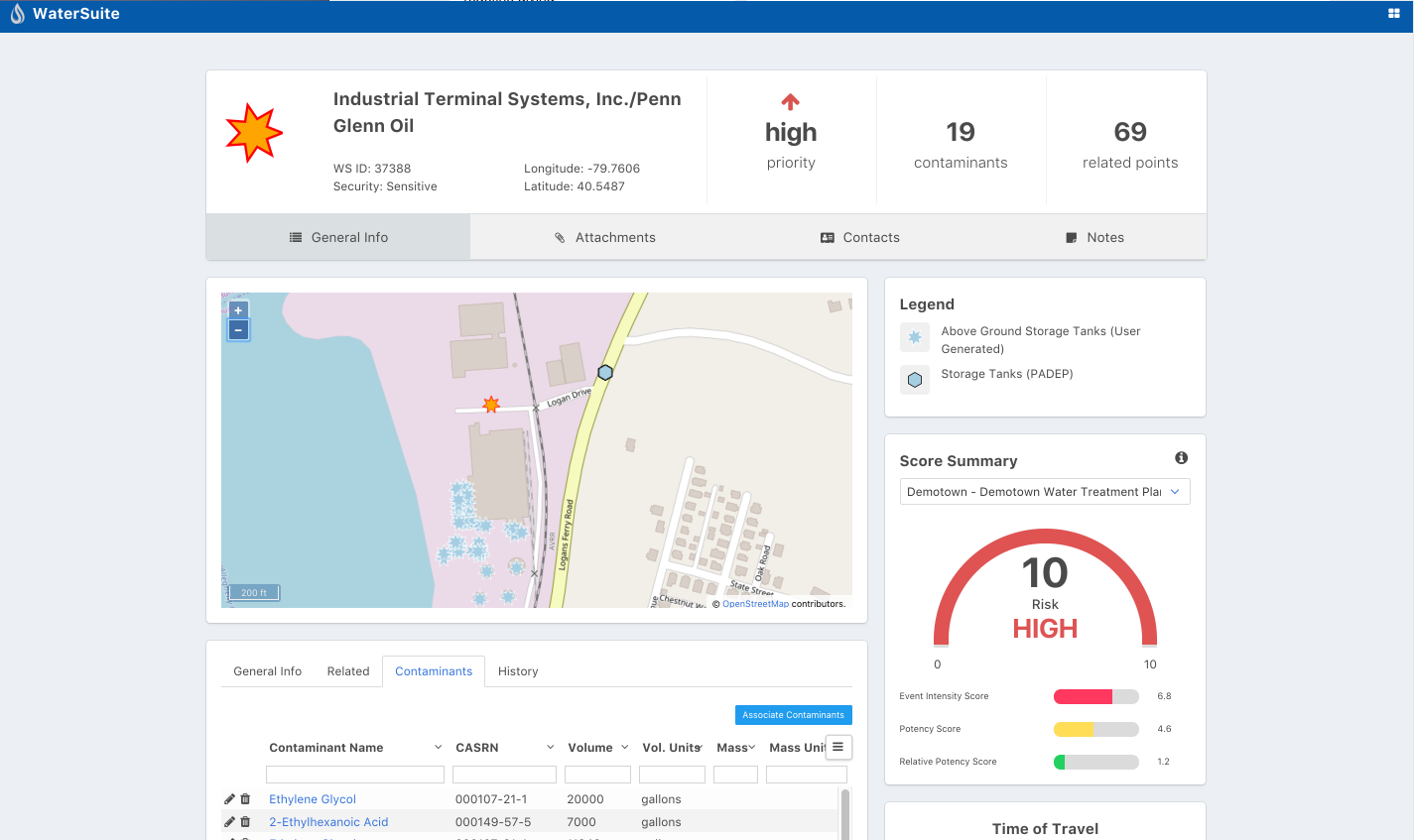 Manage source water data all in one place
Prepare
Visualize, identify, and prioritize vulnerabilities quickly within your watershed using integrated data and risk scoring tools.
Detect
Access real-time water quality monitoring data to detect abnormal behavior and track patterns in water quality and sensor performance.
Respond
Save time and manage risks in the event of an emergency with access to response plans, contacts, and a comprehensive contaminants database.
see how watersuite can transform your organization.